People in my Puzzle
This post may contain affiliate links, which means if you use these links to buy something SEL Sketches might earn a commission. There is no extra cost to you and it helps me fund my clipart and video/resource creating addiction!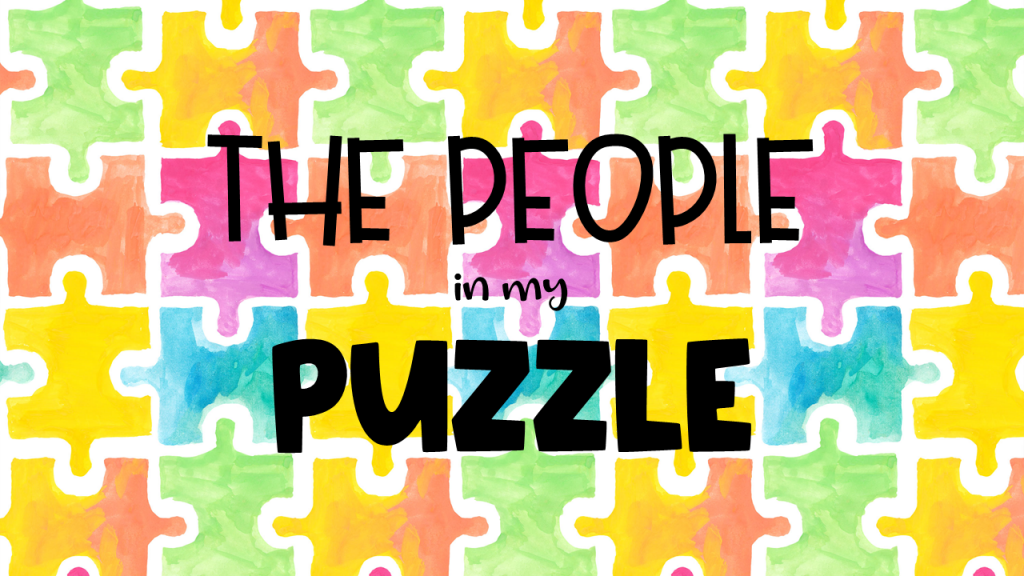 Schools play a huge and instrumental role in creating a strong support network for students. My teachers are great at building relationships with kids. It is seriously one of the things that they're best at! Because of this, my students typically have a pretty strong support network in place during their school day. However, I find that some of my students truly do not recognize all of the supportive people that surround them until I point it out.
It's so important to highlight the people that students can turn to for support. I have been using the People in my Puzzle activity as a first step in most of my sessions to not only get to know my students, but also learn about their support network already in place. This puzzle gets students thinking about their network and it can be used in individual or group settings! As a bonus, you can laminate the puzzle for students to use as an active calming tool once it's complete!
Creating the Puzzle
Students are given a blank puzzle to start with. I either give them one that I think they can fill out, or allow them to choose on their own (some puzzles have more pieces than others). Students are given basic instructions to include one person or living thing (come on, pets are family – right?!) per puzzle piece.
We then move on to coloring the puzzle according to the questions I ask them. For instance, I might say, "Color the people that make you happy yellow!". We go through all of the colors, and in the end we have a beautiful puzzle full of bright colors and loving people. When the puzzle is finished, I'll take a bit to discuss the people that are included – making sure to emphasize those with specific colors (or the absence of some colors on certain people).
So, here's where the calming tool comes in to play! Puzzles make a great calming tool because they occupy the mind on a tedious task. The level of concentration required to finish a puzzle allows the student to focus on being present in the moment and relax with a tactile tool (rather than a screen).
Following our discussion on the people included in the puzzle, I will laminate the puzzle for sturdiness. Then, I'll let the student cut out the pieces. Once cut out, we practice putting the puzzle pieces back together while focusing on the positive way that each person included on the piece makes the student feel. At the end, students practice finding a person from their puzzle to ask for help (if it's still needed)! The puzzle then becomes part of their own personal calming kit for their desk/space.
Intrigued by the idea of puzzles?
I love using puzzles as calming tools (for all of the reasons above)! I love them even more when they're simple and easy to finish. I mean, honestly, what is more frustrating than a frustrating puzzle? The puzzle is not going to help bring peace to students if it's too difficult.
Check out these very simple puzzles to add to your calming collection!
Disclosure: SEL Sketches may receive a small commission from purchases you make through these links.
~Lindsey